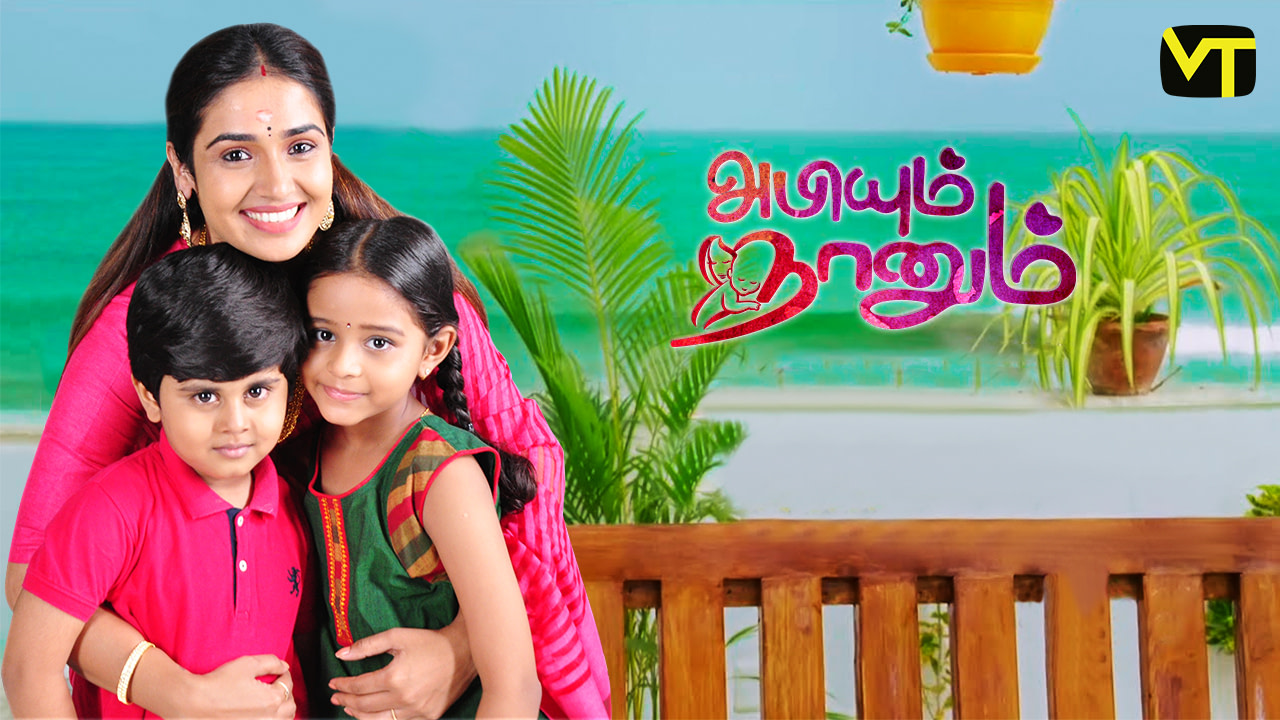 Abiyum Naanum
Tamil
Abiyum Naanum is a 2020 Indian Tamil-language Soap Opera drama airing on Sun TV. It premiered on 26 October 2020. It stars Riya Manoj, Vidhya Mohan, Nidhish Kutty and Aravind Akash. The story revolves around two children Abi and Mughil. Mukhil is the pampered son of Meena and Shiva, a wealthy couple. He is a mischievous boy and the sweetheart of his grandmother Rajeshwari, the matriarch of the family. Abi is the sweet natured daughter of the family driver, who develops a special bond with Meena, Mughils mother. Mughil, jealous of the attention Abi receives from his mother, start to dislike her intensely, but becomes friendlier toward her as the serial progresses. Abi, on the other hand, wishes to be his friend. Consequently,it is revealed that Abi is in fact the long-lost child of Meena and Shiva who was adopted at a young age. How this plays out forms the plot of the serial.
Youtube
VisionTime is a leading producer of popular south Indian programs that have been airing on television channels over the last two decades. VisionTime is proud to bring to you our content and programs to our Tamil, Telugu, Kannada and Malayalam viewers across the globe.
Our Partners
We have built successful partnership with some of the most esteemed organizations in the industry, collaborative relationships built on mutual trust, respect & understanding, with a common vision to be the best in creating and delivering value.